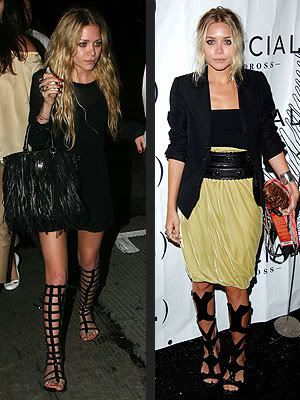 people.com
just like the collaboration with robert lee morris for jewelry; mary-kate and ashley's 'elizabeth and james' are collaborating with steve madden for what else; shoes of course. the line is expected to debut at high end global retails mid-2009. mka seem to be hitting all the right targets when it comes to expanding their "more affordable" line.
"we are excited to partner with steve madden to create the new elizabeth and james footwear line. with their proven experience in all aspects of design, production and distribution, we intend to take the contemporary shoe market to a new level," mary-kate stated.
and a new level you will take it, ms. olsen.